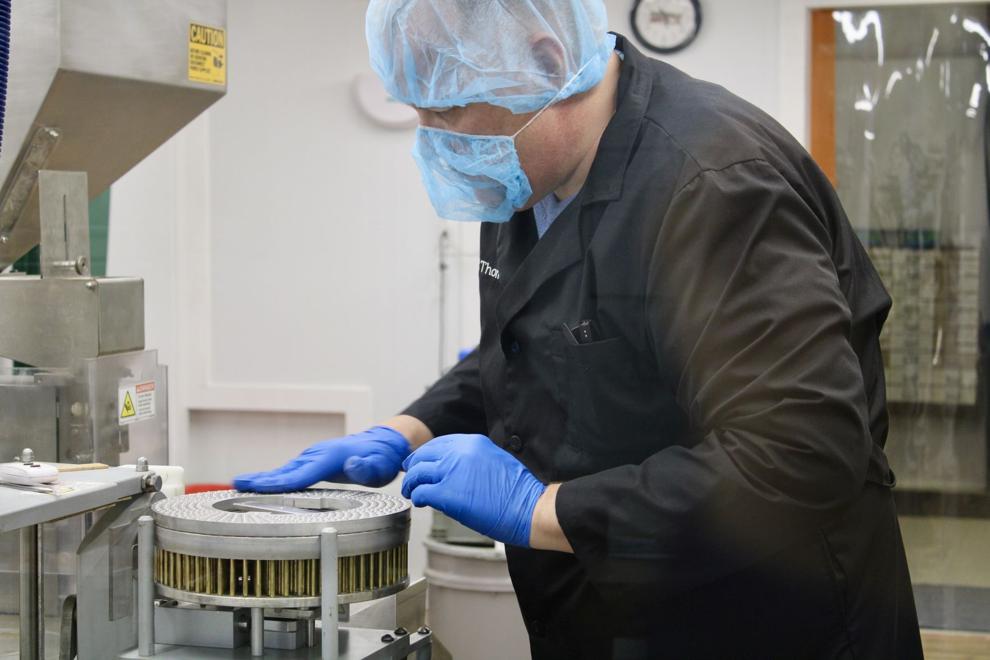 Six years after North Carolina launched a pilot program legalizing hemp farming, the industry is still facing uncertainty, said Ryan Patterson, co-founder of the Broadway Hemp Company.
Hemp, which is a part of the cannabis family along with marijuana, became legal to farm in 2014. Unlike marijuana, hemp is low in THC, the compound that results in a high. Fibers of the hemp plant are used in making rope, clothing, paper and other products.
Broadway Hemp Company, which manufactures dietary supplements, topical creams and oils for direct online sales and distribution to retailers, is part of a growing sector of the industry that markets CBD, or cannabidiol, a product extracted from hemp.
Patterson, who got his start as a fourth generation tobacco farmer, said Thursday that although people are becoming more knowledgeable about the crop, there are still questions about the future of the business.
"It almost seems like it's in limbo some days. You don't know which way it's gonna go," he said.
"It's a roller coaster ride," Manager Paul Thomas added with a laugh.
North Carolina's pilot program was set to expire late last year, but the Broadway Hemp Company and other farmers got a reprieve when the program was extended through 2021. The 2018 federal Farm Bill allowed pilot programs to continue and made the production and sale of hemp products across state lines legal, as long as the product contains less than 0.3% THC.
Even with those updated regulations, however, there are still uncertainties when it comes to what hemp producers can and can't do, Patterson said.
"There are a lot of gray areas that we're still working through, and that's not going to get cleared up until we get some guidance from (the Food and Drug Administration)," Patterson said. "I think that's what's holding the industry back from growing more and growing faster. A lot of your larger companies are not going to touch it until you get some clear FDA guidance."
The FDA has yet to release regulations about how CBD products such as oils and supplements can be marketed and sold. With a scarce amount of research on the substance, the FDA has yet to approve it as a dietary supplement or medicine, despite some anecdotal claims by retailers.
But Patterson said he is "cautiously optimistic" about the future of his business.
"We're just beginning to tap into what good the plant can do for people," he said. "There's still a lot of research that's got to be done, there's still a lot of work that's got to be done, but I still think it's got a lot of potential to do good."
The company hopes to one day explore the potential of minor cannabinoids like CBG, CBN and CBC which are also found in the plant, Thomas said.
Another area in which hemp producers need guidance is the actual growing of hemp, Patterson said. As one of the first producers, he said, he was mostly working by trial and error.
"When we started in 2017, I was just trying to grasp at anything I could find to guide me in growing the plant," Patterson said. "North Carolina has soybean production guides, they have tobacco production guides — but you're not going to find a hemp production guide. We had a lot of costly mistakes."
As a business in a largely unexplored industry, the Broadway Hemp Company relies primarily on providing a consistent product, according to Patterson.
"We want to have that traceability from seed to bottle so we know where it's been, how it's handled," he said. "We stand behind (our products) 100% and that's helped. We hope, to maintain our reputation and move us forward."